Hello Friend:)
It has been a very lazy day here at the Wolfe house. My brother Justin and I had a little photo shoot. It was lots of fun!! I like to pose and smile for the camera. Mom says it is because I am such a "Ham":) Hope you enjoy some of the pictures we took!!!
I want to send a big THANK YOU out to my BPF(Best Pug Friend)
Salinger
and his mom Laura for the award. Laura and Salinger came over the other night to give mom some tips on making my blog better. Salinger and I had a GREAT time playing while our moms worked!!!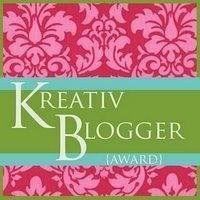 Mom and I would like to pass this award on to
Tibby
. We always have fun reading her blog and think it is very Kreativ. I am also very excited about playing BINGO and Pay It Forward with Tibby!!
Part of this award is to tell about 6 things that make me happy.
So here are a few things that make me happy:)
1. Spending time with my mom, dad, and brother.
2. Hanging out with my BPF Salinger.
3. Playing with my toys.
4. Writing my blog with my mom and telling everyone about my day.
5. Meeting new doggie friends on their blogs.
6. Cookies (dog bones), cookies, and more cookies!!!!!!!!
Well, Good Night and I hope everyone has a GREAT week!!
XOXOXOXO
Pugsley